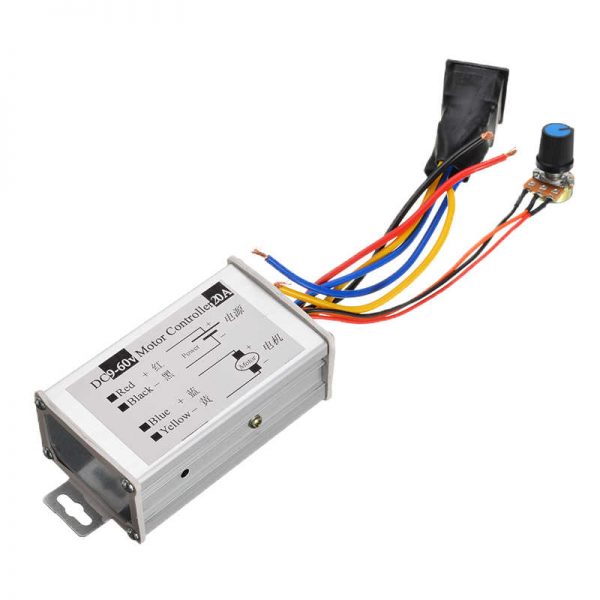 PWM DC Motor Speed Controller DC 9V-60V 20A CW CCW Reversible Switch
₨950.00
Out of stock
Description
Specification:
Input Voltage: DC 9V~60V (wide range)
Peak Current: 20A
Speed Range: 0%~100%
Max Continuously Current: 8A
Forward Reverse: Support
Output Voltage: Load linear
Speed Control Type: Adjust the current
Speed Adjustment Way: Potentiometer (with turn off switch)
Feature:
Equipped with external speed control knob (with turn off switch).
Equipped with a run-stop-reverse switch.
Uses PWM technology.
High conversion efficiency, wide speed regulation range.
Fine workmanship and good performance.
Easy to use.