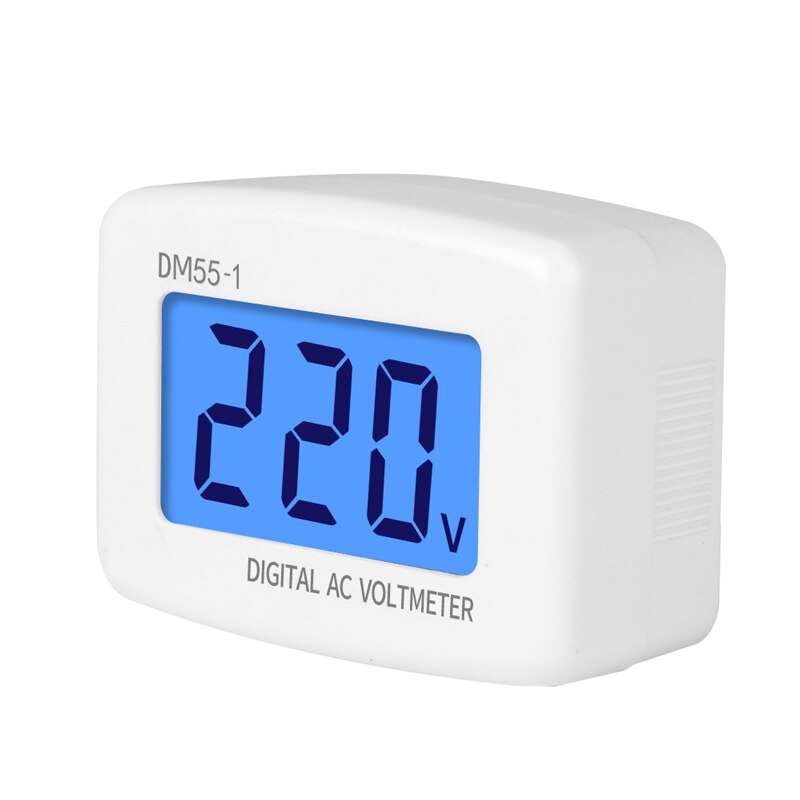 DM55-1 Digital Plug Volt Meter Socket Voltage Tester LCD Display Voltage Meter 220V Wall Flat Voltage Meter
SKU: 489
₨600.00
Description
1. Wide measuring range: This measuring voltage range of plug-in voltage monitor is AC 80-300V(110V, 220V), low consumption.
2. Flat plug: Designed as a flat plug, plug-in design, this volt tester can immediately detect and measure the current voltage by connecting to the switch plug or wall socket.
3. Function: It helps to check on power health of devices for preventing the low voltage damage to your household appliances.
4. LCD display: LCD digital display with blue backlight, clear and convenient for you to view the data even in a dark room.
5. Applications: Widely apply to measuring the AC voltage in family, office, industrial etc.
6. Good quality: Constructed from good quality ABS material, impact resistant, eco-friendly and flame resistant.
7. Easy to carry: Mini size and light weight, portable to transport and store